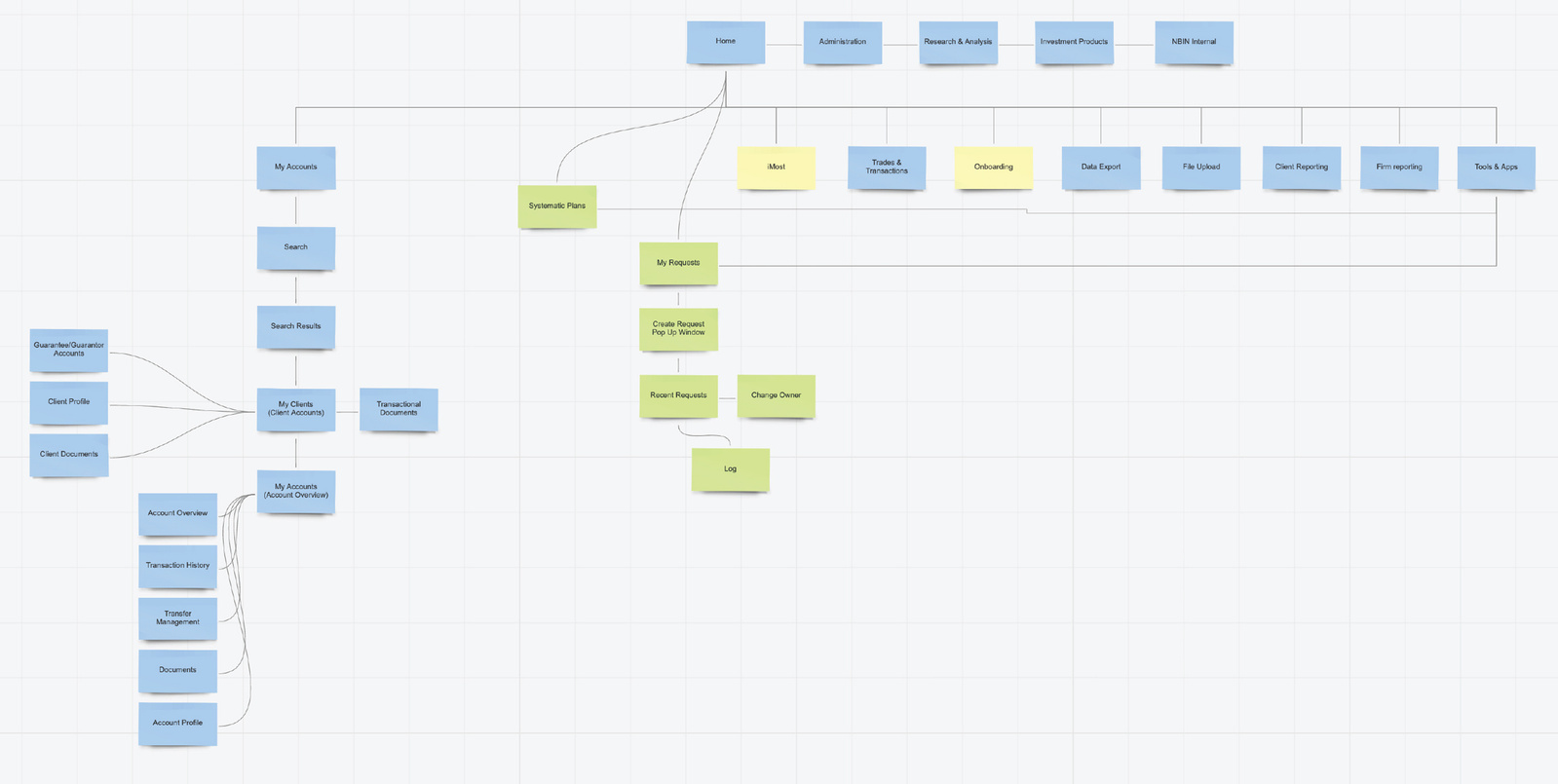 National Bank is sixth largest commercial bank in Canada and Canada's leader in providing trade and brokerage products to Portfolio Managers and Investment Dealers.
My Role - UX/UI Design / Art Direction.
I conducted a comprehensive UI/UX audit of the Compass app, based on web analytics, visitor feedback, performance metrics and other data and identifying actionable enhancements. The analysis included detailed insights and recommendations aimed to improve user engagement and satisfaction.
I led the UX design of the Advanced Security Search feature, providing users with an elegant, user-centered experience for searching stocks and funds. Through competitor research, cross functional team interviews, lo and high fidelity wireframes, and user testing, I ensured seamless implementation and usability for a widely-used feature across key components like Accounts and Trading modules.
I led a complete redesign for Systematic Plans, significantly improving search filters, layout, and interactions based on user interviews and in-depth research.
NBIN's Annual Conference goal is to bring community to network with NBIN's top executives, world class thought leaders and peers to provide clients with immersive ways to explore new offerings.
Using eye-catching graphics, dynamic typography, and interactive elements, I captured attendees' attention and delivered a memorable experience. By leveraging my visual storytelling expertise, I incorporated the latest technology trends and themes of inclusiveness and diversity. The highlight was designing immersive 60 ft' wide displays for the 2018 and 2019 conferences. My designs for NBIN's Annual Conference were highly functional, adaptable, and consistent across digital and print mediums.