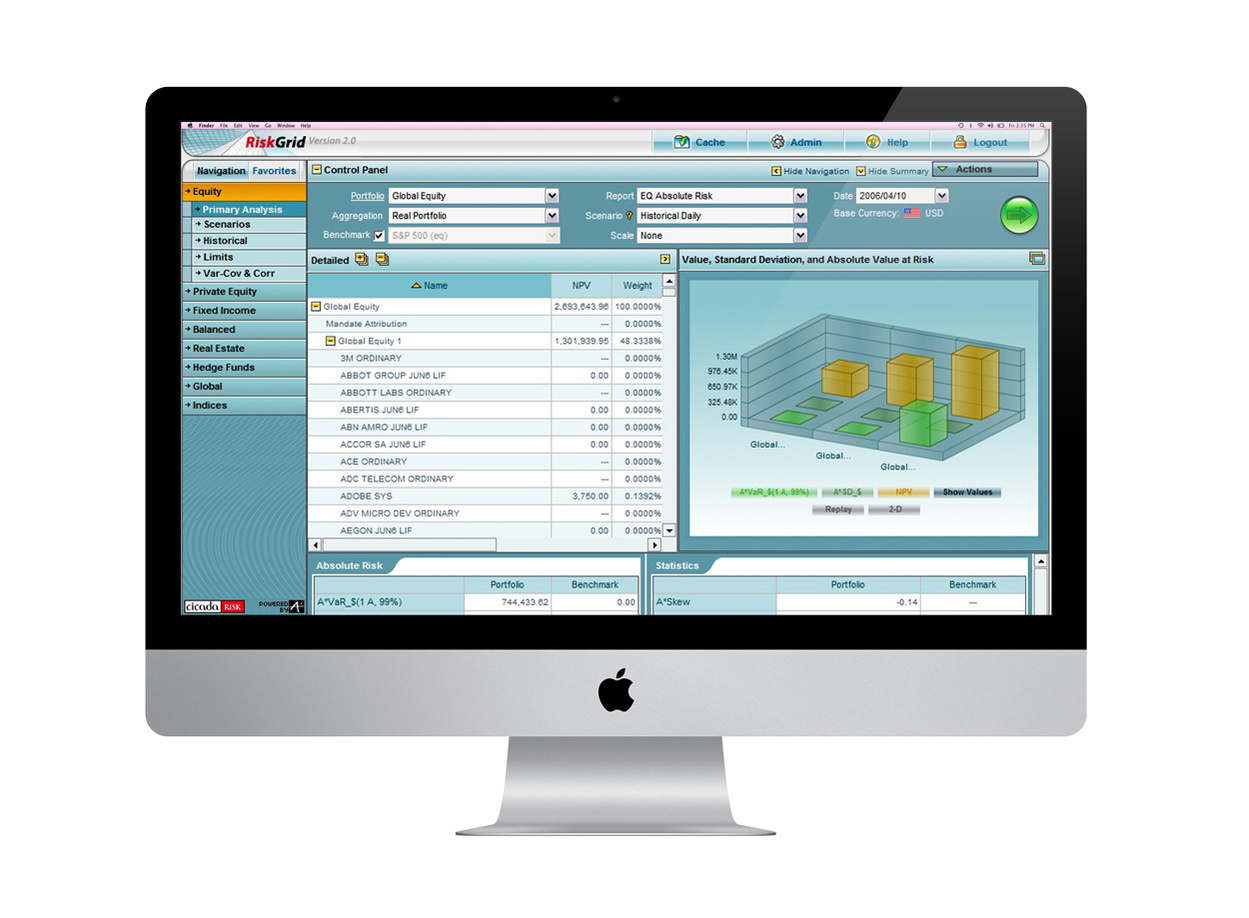 RiskGrid is powered by Algorithmics/IBM risk management technology, one of the most advanced and trusted financial risk management platforms.
My Role - UI Design / Art Direction.
Utilizing Algorithmics risk engine and it's established Mark-to-Future methodology it performs complex simulations on client portfolios across all major risk factors to produce Performance Analysis, Stress-Testing and Value-at-Risk risk reports.