As the owner and designer at TJ Indigo, I have the opportunity to build the brand from scratch and handle all aspects of design, sourcing, production, marketing, and sales. TJ Indigo Clothing is a sustainable brand that offers a fusion of style and comfort, hand-made in Toronto and hand-dyed with natural indigo. This experience has given me a deep understanding of the interplay between design, functionality, and the end user. I approach projects with a focus on company and user needs, leaving my ego at the door and always striving to create the best possible user experience.
TJ Indigo clothing can be purchased online or at local boutiques, markets, and shows, such as the One of A Kind Show in Toronto.
Ecommerce platforms and social media channels are the key tools to grow brand's presence with a consistent visual narrative for the brand, art direction of marketing materials, photoshoots etc. Booth design and connecting with customers and visitors is another great way to share our story and offerings.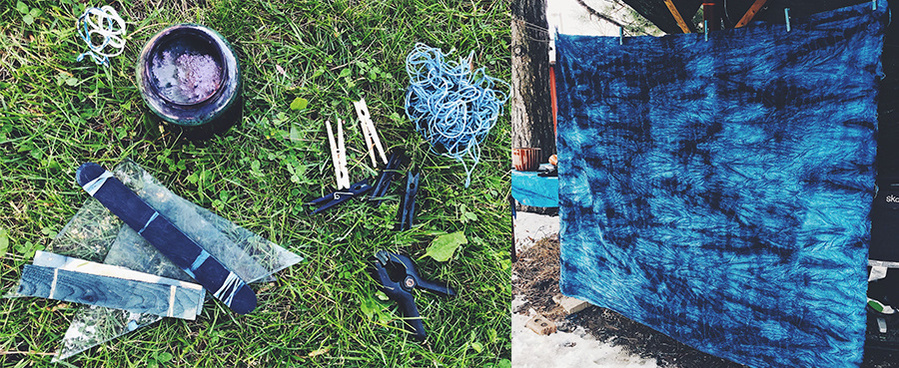 Tools used in my dyeing process, the drying stage of the process, and a finished garment.